Mobile CRM Anywhere Wearable:
Discover advantages of working with a wearable device, like the fact that they're easy to use and carry around, and the speed with which you receive or send information directly from your wrist.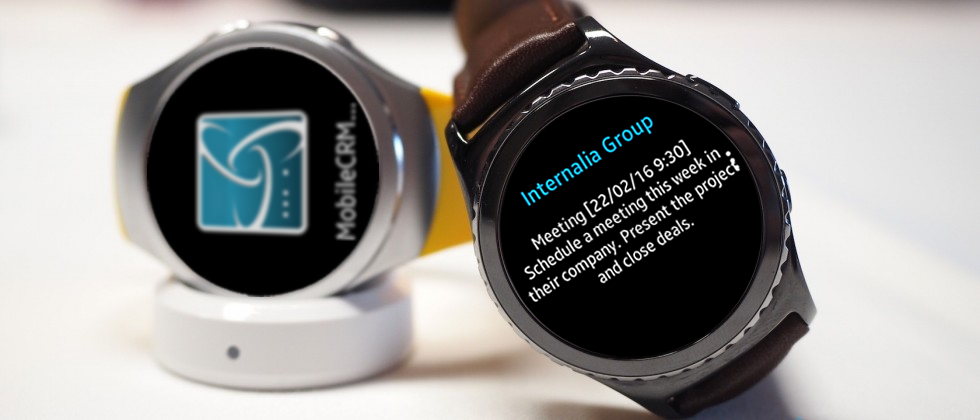 Smartwatch
We have improved this new Mobile CRM application for smartwatches, wearable devices that offer interaction with databases "on the cloud". Our application provides information on the day's agenda, your client's profile or a record of communications, straight into your smartwatch, all automatically. You can let others know when you're starting or finishing a meeting just by touching the outer rim of your smartwatch, as well as being able to record informative voice notes. All this information is immediately sent to the company's cloud so that it can be accessed from the office.
Simple to Use
Mobile CRM is a very simple application to use. Developed according to intuitive navigation, you can track customers and business opportunities in a very easy way. Without long hours of training from your team. All your team will manage with the app easily from the first moment.
Plug and Play
Mobile CRM is a very simple application to install. You can start working with Mobile CRM at the time you download the app from the app store. After inserting the activation code, your smartphone can connect to the DB business immediately, and you can start working immediately.
Security On the Cloud
Mobile CRM is supported on the safer infrastructure on the Cloud, for ensuring data confidentiality and protection with regular backups. We care for your most valuable asset, your customers.