Advantages:
Mobile CRM Anywhere is characterized by a number of advantages that allow a company to start with the implementationís process inmediately and therefore obtaining results in a very short time.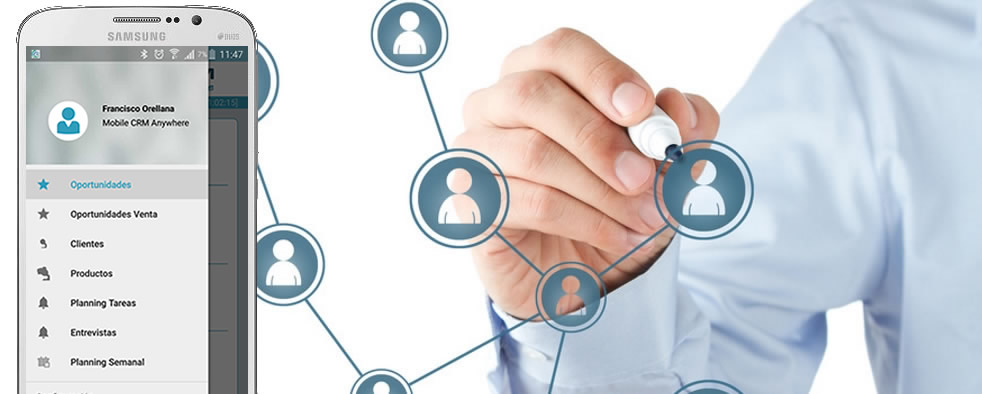 Quick results
Your company can experience a before and after incorporating Mobile CRM to their business processes. You have all your organized schedule, interviews business opportunities. The results will not wait and you will see how the productivity increases and the customerís services improves in a very short time.
Simple to Use
Mobile CRM is a very simple application to use. Developed according to intuitive navigation, you can track customers and business opportunities in a very easy way. Without long hours of training from your team. All your team will manage with the app easily from the first moment.
Plug and Play
Mobile CRM is a very simple application to install. You can start working with Mobile CRM at the time you download the app from the app store. After inserting the activation code, your smartphone can connect to the DB business immediately, and you can start working immediately.
Security On the Cloud
Mobile CRM is supported on the safer infrastructure on the Cloud, for ensuring data confidentiality and protection with regular backups. We care for your most valuable asset, your customers.