Benefits:
Integrating Mobile CRM in your business means having the knowledge necessary to create a business opportunity wherever you are. We list some of the benefits: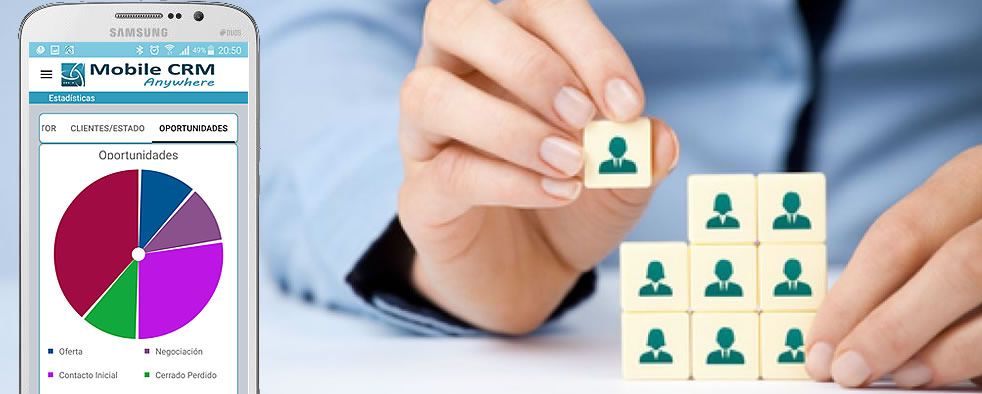 · Customized Agenda for each user. (Task Planning and Interviews): The agenda is always at hand.
· It helps to retain customers.
· Improving the customer's service.
· Reduce response times.
· Allows monitoring tasks by each user.
· Know what's going on your business anytime, anywhere with total guarantee and security.
· Know all business opportunities.
· Get centralized information from a single common access interface but limited by passwords.
· You can connect to your company from any mobile device or tablet.
· Teamwork: all team members know the work done inside and outside the office.
· Better performance at work. Allows you to get all the business opportunities on the move. Finish with unnecessary paperwork.
In short, this is an application that lets you take any business opportunity on the move, improve service to customers, it will be much more personalized, and it also will release all your trade negotiations to be conducted at any time, anywhere via your mobile phone.